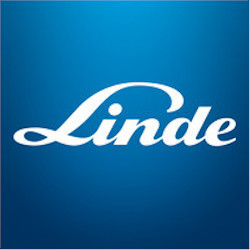 Logistics Planner
Tonawanda, NY
$48,000.00 – $52,000.00 Annually
Linde is a leading global industrial gases and engineering company with 2019 sales of $28 billion (€25 billion). We live our mission of making our world more productive every day by providing high-quality solutions, technologies and services which are making our customers more successful and helping to sustain and protect our planet.
Why choose Linde?
One of the highest wages in the industry
Excellent, affordable medical, vision & dental available on 1st of the month following date of hire
Stable, consistent hours
PTO & paid holidays
The LG US division of Linde Inc. is currently seeking a Logistics Planner in Tonawanda, NY. The Logistics Planner is one of the key members of the National Planning team. Logistics Planners are responsible for distribution planning, system planning, and the execution of these plans. These functions are described below in more detail.
Qualifications:
Bachelors degree or Associates degree with 2+ years logistics/supply chain experience
Additional Job Requirements:
Logistics Planners work in Praxair's North American Logistics Center in Tonawanda, NY. 7 days a week and 24 hours a day.
Responsibilities:
Manage bulk gas inventories at Linde customers; fully utilize the computer-aided planning tools developed by Linde; Develop a schedule for the daily distribution of products to customers that ensures 100% supply reliability at the lowest possible cost. Notify management of any situations that may affect customer supply and seek appropriate action if additional resources are required.
Daily review of vehicle/driver resources to manage current demand. Review current plan vehicle utilization and driver utilization to determine ability to "share" resources within the overall system to maintain supply at the minimum total cost.
Identify and modify inaccuracies in the data in Linde's Advanced Logistics System (PALS) associated with customer, driver, and vehicle profiles and transactions.
Current openings are for evening and/or overnight shifts.
The planners will work a 4/10 work schedule, working 10 hours a day, 4 days a week.
All qualified applicants will receive consideration for employment without regard to race, color, religion, sex, national origin, age, disability, protected veteran status, pregnancy, sexual orientation, gender identity or expression, or any other reason prohibited by applicable law.
37519122